As part of our commitment to bringing you the best Bereavement and Life Planning Services, we have designed a digital Toolboxx®, which is free to register. You can access different tools to help you plan for the future, legally and financially, giving you and your loved ones peace of mind, now, every day and in years to come.
Have a look at the features available and start planning, if you haven't already!
Speak to the Life Planning Team/Bereavement Team for more information and to see if you are eligible for discounts as part of your package with us.
Lifetime Planning Plus Bereavement Support
The online services* are written by legal experts, without jargon, using simple multiple-choice questions as opposed to complicated forms.
Register now, make your Will or Lasting Power of Attorney, receive professional advice and bereavement support when you need it and access other unique features.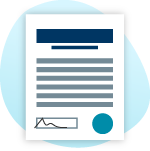 Making A Will
Write or update your Will; you decide who should benefit when the time comes.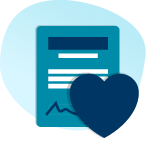 Advance Directive
Also known as a Living Will, it allows you to document decisions about your medical treatment, in advance.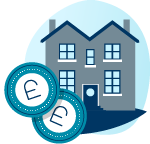 Lasting Power of Attorney
Appoint Attorneys to make decisions at a time when you are unable to.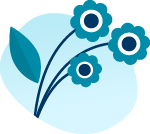 Probate Support
Takes you through each step of what to do when someone dies.
Subscribe to Wills for Life® Premium
Digital and physical storage, free basic Will updates, detail what you would like to happen to your online accounts or at your funeral, and leave messages for your loved ones.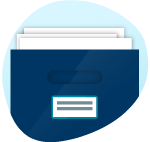 My Documents
Record where your important documents are, and upload them to your online filing cabinet. Ensure your loved ones know where to look if anything were to happen to you.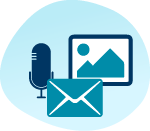 Personal Messages
Leave messages for your loved ones by uploading videos, audio messages, photos and notes; safe in the knowledge they are stored securely until the time comes.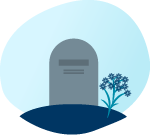 Funeral Wishes
Take the burden away from your loved ones and make sure they know what you would like at your funeral. From songs to flowers; music to a headstone; you can detail it all.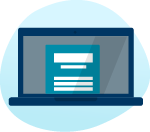 My Digital Legacy
From your Amazon login to your device passcode; record your online life and make sure your loved ones know what you would like to happen to your accounts.
We grew from humble beginnings as Personal Estate Planning (Legal Services) Limited into Trust Inheritance Limited, an employee-owned Trust Corporation. We strive to give the best service possible to our customers; new ones as well as those we have supported for many years.
We have won awards and have been nominated for many more, all because we genuinely want to bring customers jargon-free, value for money, advice and services. Where you need specialist support, we have taken the burden away from you and found the best, regulated providers in the industry.
"We were daunted by the complexity of forms required for Probate and HMRC, but my sister had pre-empted this problem by signing up to your bereavement service. Conversations with Amy gave us a straightforward plan of action, gave us the confidence of a safety net if we needed it, and stage by stage congratulations when we got things right. During the seven months we have been dealing with the estate, Amy has always guided and encouraged us, and this support has enabled the whole process, although somewhat laborious, to be completed without problem, and in some way has turned it into a pleasure. Amy is an asset to your team, and I have no hesitation in recommending her cheerful and helpful personality to anyone needing professional guidance with inheritance administration. Thank you Amy, you're a star!" M Chester
"I spoke with Charles. The reason for the call was because My Dad recently passed away after an unexpected illness, Charles rang to offer advice and support at this time. Charles was friendly, empathetic and dealt with my call in an appropriate manner. He was professional but down to earth and didn't try to push products or services. A very comfortable conversation. I will consider using Charles for advice and possible services again in the future. Many thanks, Louise" L Mayor
"I contacted you because I knew nothing of the legal process required after a bereavement. Lindsay listened carefully and was sympathetic throughout. Probate was an unfamiliar word to me. She gave me several options and I felt much more relaxed after our conversation. In fact, I felt as if I had known her for quite a while. A very pleasant experience at a very stressful time. Many thanks." L Charles-Devereux
"I sadly lost my husband this year & it gave me cause to contact Trust Inheritance. Rebecca guided me through a dreadful time with her kindness, she gave me assurance & confidence that things would work out regarding my husbands Will. I would like to thank her and the whole company for their help & kindness." M Brice
Has one of our team made you think WOW! What great customer service? Why not nominate someone for a Wow! Award. Simply complete a nomination form to help inspire and reward our staff, and help us focus on what you, our customer, values the most.