Every estate is different; some are relatively easy, and some more complex to deal with and administer. Our services are designed to offer you the right level of help and support based on your needs, and requirements while retaining control throughout the process. It's your choice.
You may be entitled to preferential rates, click here to find out more.
If you would like to talk to someone, for free, about coping with losing a loved one you can chat directly to a specially trained GriefChat Bereavement Counsellor here.
A little Help
This is good for those who want to know what is involved and what they need to do.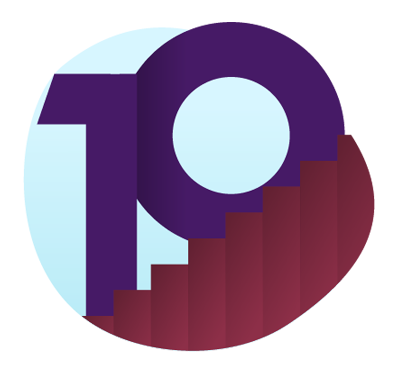 Pocket Bereavement Guide
Free
A great tool to help families, executors and administrators discover what to do when someone dies. From the immediate steps to take, for example, registering the death, obtaining a death certificate, arranging a funeral, looking after dependents or securing the property; to distributing the property or possessions of the deceased, each of the 10 steps details what you need to do. The guide is FREE to use, has a wealth of information and is available now; on our Toolboxx website, just one click away.
If you are looking for the tools to do it yourself or want more advice, please take a look at next options.

A Little More help
This option allows those who want to do as much as they can themselves, safe in the knowledge that there is a specialist on hand to help throughout the process.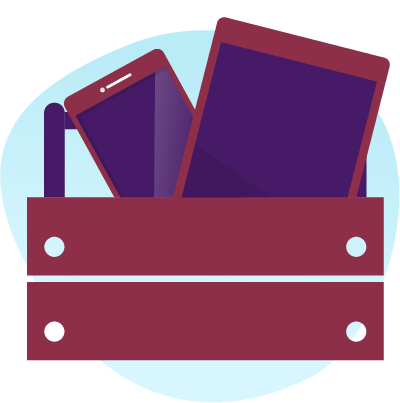 Online Probate Service
This online DIY Probate Toolkit allows you to apply for a Grant of Probate and fully administer an Estate online.
£300*
£250 + £50 VAT
In-depth, comprehensive, online 'Do it Yourself' service, giving you everything you need to ensure you have dealt with the estate in line with your responsibilities and liability as a personal representative.
This toolkit can be used whether a Grant of Representation (also known as the Grant of Probate, Administration or Confirmation) is required or not, even if a Will was not left. Click here for important information which may affect your application.

Lots of help
This option would suit someone who is busy with work or family life and still wishes to retain control of dealing with the estate. It would also suit those who are not familiar or confident with legal documents.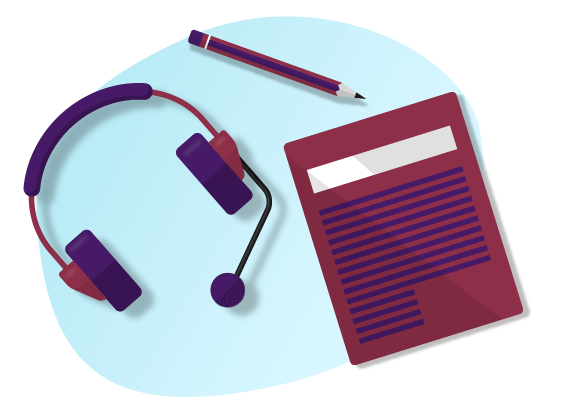 Professional Probate Service
Upgrade to our fast track probate service and release funds to be distributed sooner
£1,800*
£1,500 + £300 VAT
In addition to all the benefits of the Probate Toolkit, we will also Fast Track the Grant of Representation application.
As we are a Trust Corporation, less information is required by the Courts when we apply for the Grant on your behalf. This means Court fees are reduced saving money against the estate and crucially, the Grant is expedited and issued within weeks of application, rather than months; quickly freeing up funds to cover costs and expenses, as well as allowing interim payments to be made to those who are due to benefit much sooner.
Click here for important information which may affect your application.

Hand it All Over
This option is ideal those who do not feel comfortable with the processes and what is involved when dealing with an estate, or for those who simply do not have the time available to them.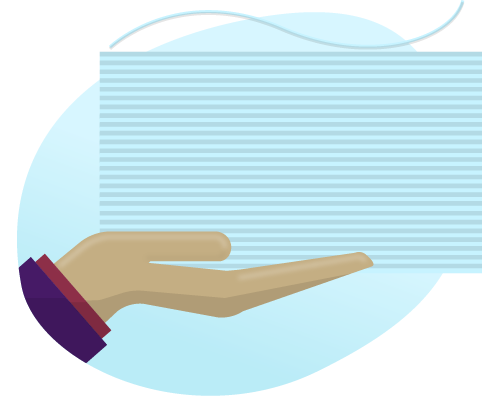 Appoint a Solicitor
From £2,880*
£2,400 + £480 VAT
Simply hand everything over to a specialist. You will be assigned an SRA Regulated Solicitor, who will deal with the entire matter for you and will be on hand throughout. They will cover everything needed in order to finalise the Estate Administration and to ensure your legal responsibilities are adhered to.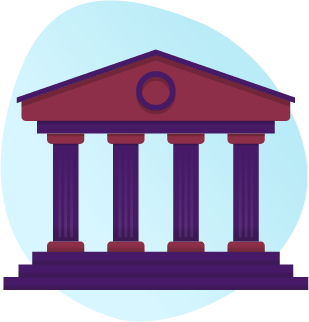 When a person dies, someone has to deal with the affairs of that person. This could be someone who is either named in the Will (as an Executor) or is the next of kin, if there is no valid Will.
They are legally responsible for collecting in all the money, paying any debts and correctly distributing the estate to those people entitled; e.g. beneficiaries. This whole process is called Estate Administration, and part of the process may involve having to apply for 'Probate'.
Probate is the process of obtaining a legal document from the Probate Registry to prove you have authority to deal with the estate.
A Grant of Representation (also known as Grant of Probate or Grant of Confirmation) is the official court-sealed document issued by the Probate Registry that includes a copy of the deceased's Will. It is called a Grant of Letters of Administration if there is no Will, but the document serves the same purpose.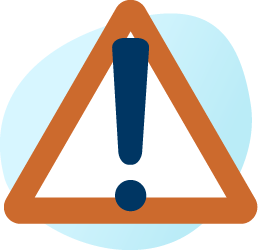 A number of factors have caused delays in Probate Registries issuing Grants of Representation (Grants of Probate/Letters of Administration).
Find Out More?
We are currently seeing an average delay of 7 weeks for Grants of Representation (Grants of Probate/Letters of Administration) to be issued by all Government Registry Offices in England and Wales. In some areas this has been considerably longer.
Software 'glitches' with the new Government case management system recently implemented, combined with the proposed probate fee changes* which caused an increase in applications by 200%, has resulted in a large backlog. The Probate Registries are working hard to get through everyone's application as soon as possible.
Check back again for more information on the delays or proposed fee increases. In the meantime, if you have any concerns please do not hesitate to contact us.
*The proposed new fee structure would mean that fees are linked to the size of an estate rather than a standard fee for all. Approval for the new fees, due in April 2019, has been postponed by the Government.
What do Executors or Administrators do?
It can be an intimidating prospect for an Executor or Administrator, whether you have had previous experience dealing with an estate or if it's your first time. However, we are on hand to support you or your loved ones. You can find out more of what is involved in the Pocket Bereavement Guide found in the Toolboxx. It will allow you to make an informed decision on how much professional help you may need.
Along with loved ones, they may have to deal with the practical tasks when someone dies, like securing property or looking after pets
If there is a Will, they locate the latest copy
They make sure that the wishes of the person who has died are carried out correctly
They look after any assets (property and possessions), for example, make sure a property is insured if left empty
They are duty-bound by the Court and the beneficiaries and must act with their best interests in mind
They are personally liable for making sure the estate is processed correctly and separately from their affairs
They need to keep clear records of accounts, money paid in and paid out of the estate
They need to liaise with many different organisations to wind up the estate
Can I start pre-planning?
Yes, you can! Here are some of the ways in which you can plan ahead
Have you thought about medical treatment at the end of your life? Do you want to refuse certain treatment? You can express your wishes in what is commonly known as a 'Living Will'.
Have you thought about your online accounts, your music collection or your photos saved in the cloud; what will happen to them when you die? You can add wishes to your Will which lets your loved ones know what you would like to happen to your 'digital assets'.
How about your funeral? No-one wants to think about their funeral, but you can save the burden placed on your loved ones by pre-paying now and setting out what you would like to happen at your funeral.
Below shows how our prices are broken down for the services shown on this page. If you are unsure about any of the fees or have questions about preferential rates, please feel free to contact us to find out more.
£250 Plus VAT £50
Total fee inclusive of VAT £300
Professional Probate Service
£1,500 Plus VAT £300
Total fee inclusive of VAT £1,800
From £2,400 Plus VAT £480
Total fee inclusive of VAT £2,880
Possible Disbursements**
Additional charges may be payable if a home visit is required.
Other disbursement charges, which are not part of our fee, may apply. We do not have any control over these charges as they are paid to official organisations for services provided by them.
Typical disbursements include:
England and Wales
Probate Court Fee £215, discounted to £155 when using the Fast Track Service
Probate Registry application approval fee £12
Office copies of the Grant £1.50 per copy
Legal Statutory Notices £100 – £245 (usually £200)
Bankruptcy Searches £2 per search
Land Registry searches £3 per search or £6 per search with Land Registry Plan
Dormant asset search fee approximately £150
Fee for office copies of registered title to property £10
Death Certificate £11 per copy
Certainty Will Search Fee £114
Scotland
Executry Petition Court Fee (intestate Estates) £19†
Confirmation (Probate) Court Fee;

£0 for Estates valued up to £50,000
£266 for Estates valued between £50,000 and £250,000
£532 for Estates valued above £250,000

Individual Certificate of Confirmation £8†
Bankruptcy Searches £1.20 per search
Fee for online copies of registered title to property £3.60
Death certificate £12, plus postage per copy
Certainty Will Search Fee £114
**Prices are subject to change without notice and shown inclusive of VAT where applicable
†For more information about disbursements in Scotland, click here.