Funerals are not something we really want to think about, especially our own and how it may impact our loved ones. However, having your wishes and finances in place can help put our minds at rest.
It's your funeral, you should be able to have it the way you would like it! A Funeral Plan gives you peace of mind that your loved ones will have the funds available at what will be a difficult time for them.
Guaranteed acceptance and no medical questions
Financial Conduct Authority (FCA) backed giving your investment complete security
The plan provides a sum of money when it's needed, paid to a nominated person rather than into your Estate, making it easier on your loved ones
Your loved ones have financial control of the funds rather than being paid straight to a Funeral Director
Your loved ones will have complete freedom of choice without the restrictions of other Funeral Plans
Funds are released quickly, usually 48 hours after the Death Certificate is received by the Provider
Your loved ones can benefit from any remaining funds once your wishes have been carried out, tax free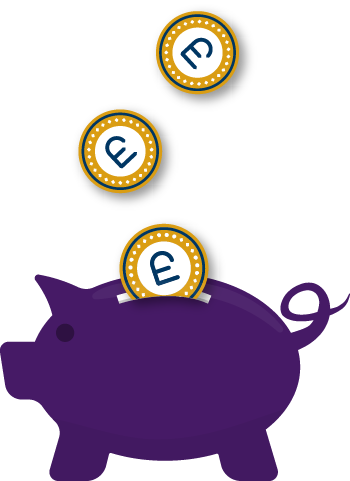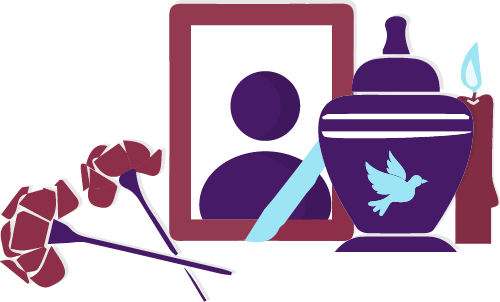 It's not a subject we like to think about, but writing your funeral wishes lets your loved ones know what you would like, as well as what you wouldn't like, at your funeral.
They allow you to detail things like your religious or spiritual beliefs; whether you wish to be buried or cremated; your preference as to how you would like to be dressed; if you would like flowers; and your choice of coffin, amongst other things.
The Digital Estate Plan Portal includes a great tool which helps you make your Funeral Wishes. It will ask you a series of questions while giving you information and advice as you go along. At the end it will produce a Memorandum of Funeral Wishes. This can be downloaded and a paper copy handed to your Trusted People or loved ones. By keeping a copy with your other important documents, as well as the original being stored online, it can be accessed digitally and physically if something were to happen to you.
5 Reason to Pre-Plan Your Funeral
Your family will know your wishes

Sadly, many families experience disputes and hard feelings when arranging a loved ones unexpected funeral. Memories of the loved one's wishes sometimes conflict and disagreements can easily arise. Such infighting and disunity can drive bitter emotions and damage the healing process. By making your wishes now, your loved ones will know you were remembered as you wanted to be.

Urgent decisions are made now

Did you know that often more than 150 decisions and tasks must be completed within the first 24 hours to 48 hours when someone dies? By arranging your final wishes ahead of time, you can ensure that your loved ones don't have to wrestle over those details and decisions during their time of emotional upheaval. Allowing proper remembrance and the first steps of healing to begin.

Peace of mind

You and your family can feel comfortable that, although the Funeral Plan may not be looked at for many years to come, when it is needed, funds will be available; paying directly to the person you nominate. Your Executors will have access to our award winning Bereavement Team, as well as specialist bereavement web tools, giving them everything they need to ensure they have dealt with your estate correctly. There is an immense peace of mind in knowing your wishes will be carried out as you designed them and your loved ones will be financially supported.

Rising costs addressed

As with nearly all products and services, inflation drives the cost of funerals up yearly. Preparing your Final Wishes in advance can help to reduce the financial strain in the future. While many people assume savings or life insurance will cover their final expenses, funerals often have to be paid for upfront, while many life insurance policies or bank accounts aren't accessible to families until well after the funeral service. By putting a Funeral Plan in place now, your family isn't left to decide who will pay for the funeral as the funds are released to your nominated person, usually within 48 hours of a Death Certificate being received by the provider.

Prevent additional stress

Your family will be under stress when you pass away. We understand that stress and have tried to make the practical elements as easy as possible to deal with. With different levels of support available; from pointing them in the right direction; to taking them through the administering estate step by step; to handing it all over; we can help your loved ones as much or a little as they need.
Generally, we don't like to think of funerals, especially our own. However, unless you have been to a number of different types of funerals you may not know what is involed or some of the decisions your loved ones may have to make on your behalf.
We have put together just some of the typical elements of a funeral. Don't forget you can detail your funeral wishes in the Digital Estate Plan Portal.
Selecting someone to deal with the arrangments, e.g. a loved one or an Executor
Picking a Funeral Director
Getting advice on registration, documentation and certification of death
Local removal from place of death to the funeral directors premises
Care of the deceased prior to the funeral
Burial or cremation
Burial location and plot details
Coffins and caskets
Headstone or memorial Plaque
Hearse and funeral procession
Pallbearers
Types of funeral services; memorial and graveside services
Service officiant based on religious or non-religious beliefs
Service readings and flowers
After the service; wakes and memorial gatherings
Advice When Arranging a Funeral
We are on hand to support you if someone close to you has recently passed away and you need help arranging a funeral.
We can also put you in touch with a local funeral director who will be able to help you further.