A pre-paid funeral plan is one way to plan ahead and beat increases in funeral costs. Most plans will guarantee to cover the directors costs for arranging and conducting the funeral, but may not include additional costs such as burial or cremation fees.
The sooner you lock in the price, the more money you are likely to save; it makes financial sense to purchase a plan a today's prices*.
*Exactly how much of the costs are covered will depend on which plan and provider you choose.
Typical Plans Include:
Funeral directors professional service
Advice on registration, documentation and certification of death
Local removal from place of death to the funeral directors premises (within 20 miles)
Care of the deceased prior to the funeral
Standard oak wood veneer coffin
Attendance of 4 bearers on the day of the funeral
Provision of a hearse for the service at the crematorium / cemetery
Full listing of floral tribute
Use of Chapel of Rest (during office hours)
Typical Optional Extras:
Disbursements – this covers Minister, Doctor and crematorium / cemetery fees
Limousine for the service at crematorium / cemetery
Higher quality coffin
Bereavement counselling
24 hour telephone support
An allowance for third party costs
We don't do Funeral Plans but we have teamed up with one of our Trusted Partners who do! Contact us for more information about the type of plans available to you.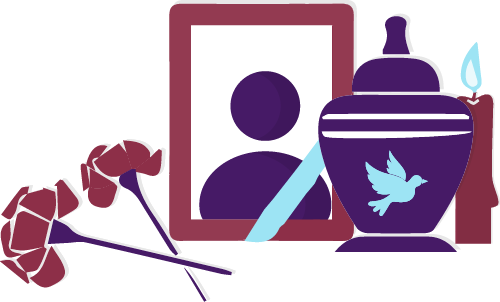 It's not a subject we like to think about, but writing your funeral wishes lets your loved ones know what you would like, as well as what you wouldn't like, at your funeral.
They allow you to detail things like your religious or spiritual beliefs, whether you wish to be buried or cremated, your preference as to how you would like to be dressed, if you would like flowers and your choice of coffin; amongst other things.
The Digital Estate Plan Portal has a great tool which helps you make your Funeral Wishes. It will ask you a series of questions while giving you information and advice as you go along. At the end of quiz it will produce a Memorandum of Wishes, which can be added to your Will and kept with your other important documents, so that your loved ones can access them if something were to happen to you.